OTO Awarded SS4A Grant
On February 1, 2023, the US Department of Transportation announced that Ozarks Transportation Organization was awarded a Safe Streets and Roads for All grant, in the amount of $228,800. This grant will provide support for the development of a comprehensive Safety Action Plan. We will be updating this webpage with further information as the project progresses.
Destination 2045
Check out our newly adopted long range transportation plan, Destination 2045.
I-44 INFRA Grant Application
Learn about this exciting grant opportunity for the region!
Highway MM Corridor of Opportunity RAISE Grant Application
Learn more about this exciting grant opportunity and how you can submit your comments!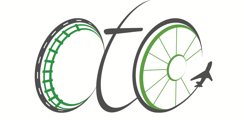 Welcome to the Ozarks Transportation Organization.
Your input matters. Think about transportation in the region.
---
What is important to you? You can find options here.
How do I engage in the process? You can give input on what impacts you.
Our Mission
To provide a forum for cooperative decision-making in support of an excellent regional transportation system.
Featured Video
Willard Visualization
This is just one of the visualizations OTO created as examples of the recommendations found in Journey 2035, OTO's 2011 Long Range Transportation Plan.