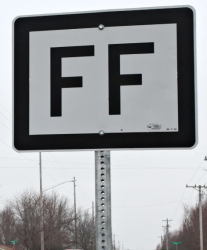 The Route FF Corridor Study has been finalized and will be going to the OTO Board of Directors for review on March 16, 2023. Once the study is accepted by the OTO Board of Directors, it will be considered a final draft. The City of Battlefield and Missouri Department of Transportation will consider the recommendations from the study in their planning and funding processes.
Information from the January 24, 2023 Open House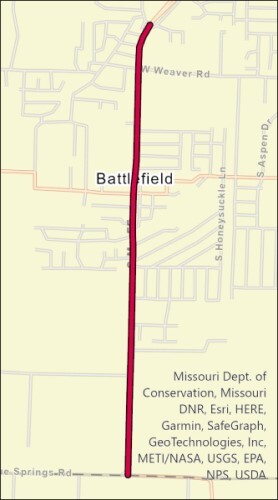 About the Route FF Corridor


Rt. FF is the City of Battlefield's most important transportation corridor, and it visually defines the city for regional commuters. The roadway connects the City of Battlefield to Springfield and provides important access to the region's freeway system. The residential and commercial development along the corridor are the only parts of Battlefield many regional commuters regularly experience. As traffic continues to grow, the city needs to understand how to balance the needs of travelers and the desires of city residents.

Route FF is a MoDOT-owned highway running through the City of Battlefield. Rt. FF begins north of of the city at James River Freeway and extends south and west to Farm Road 115 at the Christian County line. The Rt. FF Corridor Study is focusing on the highway south of Farm Road 123/Eagle Ridge. Rt. FF is a two lane road through most of the city, with a four lane segment north of Farm Road 123/Eagle Ridge . Daily traffic volumes along Rt. FF in the City of Battlefield range from 10,600 north of Weaver Rd to 2,500 south of Azalea Terrace. Traffic is forecasted to grow to 14,700-16,500 in the north and 6,800-10,900 in the south. The highway traverses many residential areas, with some commercial businesses near Republic Rd, Weaver Rd, and 3rd St.